Helping communities take smart cities approaches
In collaboration with Evergreen & Future Cities Canada
How might we help municipalities mobilize data and technology to tackle their toughest challenges? The Community Solutions Portal makes smart cities solutions more accessible and collaborative.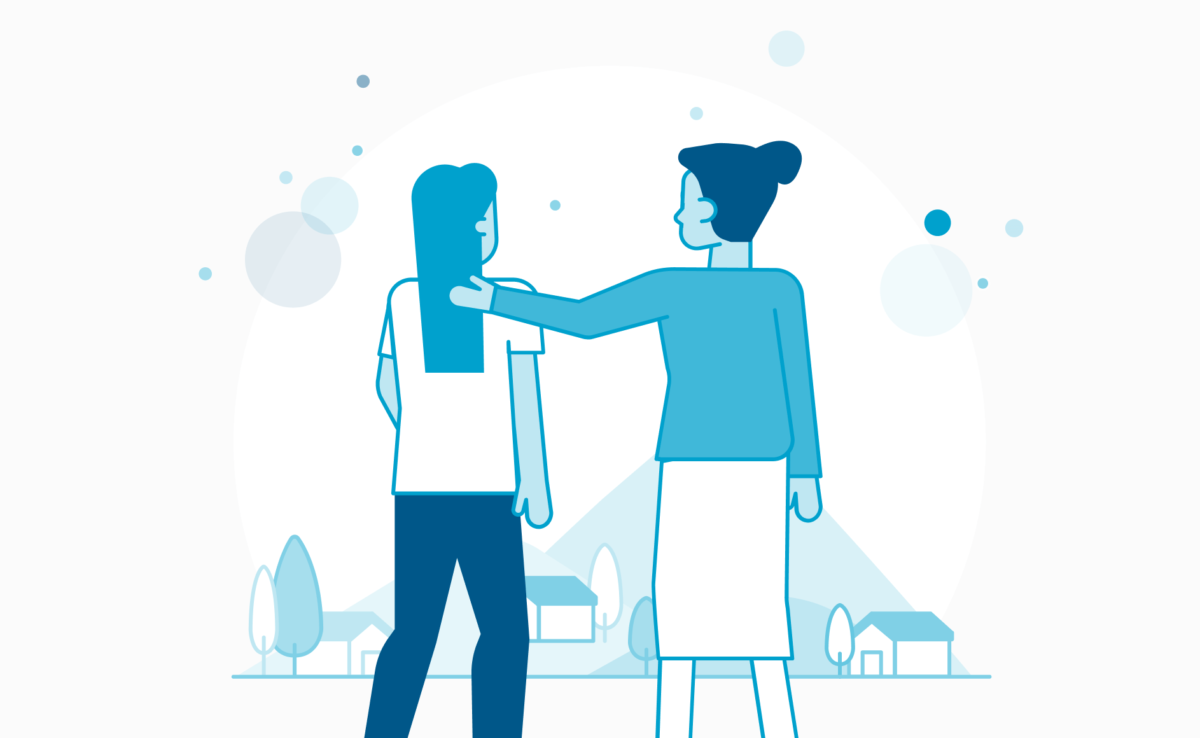 Challenge
Will smart city technologies make our communities better? How can we help municipalities of all sizes apply smart cities approaches to build more inclusive, livable cities?
Solution
The Community Solutions Network is an online portal for community leaders to share resources, connect with others and see practical examples of smart cities approaches.
Process
Stakeholder engagement
Content strategy
Information architecture
Website design
User testing
Results
Nearly 140,000 pageviews in the first 10 months.
The context
As part of its Future Cities Canada initiative, Evergreen leads the Community Solutions Network alongside partner Open North to help communities across Canada adopt smart cities approaches.
For many communities, the idea of a 'smart city' may seem unattainable—after all, municipalities across Canada have different needs, resources and even access to basic technology. These factors can keep them from adopting small and achievable solutions to pressing issues, such as food insecurity, at-risk youth or water management.
Understanding our audiences
After a market scan of other organizations and smart cities enterprises, we worked closely with our clients to better understand common issues and barriers faced by all sizes of Canadian municipalities.
We reviewed one-on-one interviews with municipal leaders and decision-makers, to get a better perspective on the unique needs of urban, suburban, rural and northern communities.
We uncovered a key insight; that leaders aren't looking for technology or other 'smart city solutions.' They are driven by issues their communities are facing, and want to see practical examples of how other communities are solving them.
Content strategy
Our content strategy was guided by common issues faced by municipalities. We facilitated a workshop with our clients to cluster these issues into broader categories. These tags would make it easier and more intuitive for users to browse and navigate content.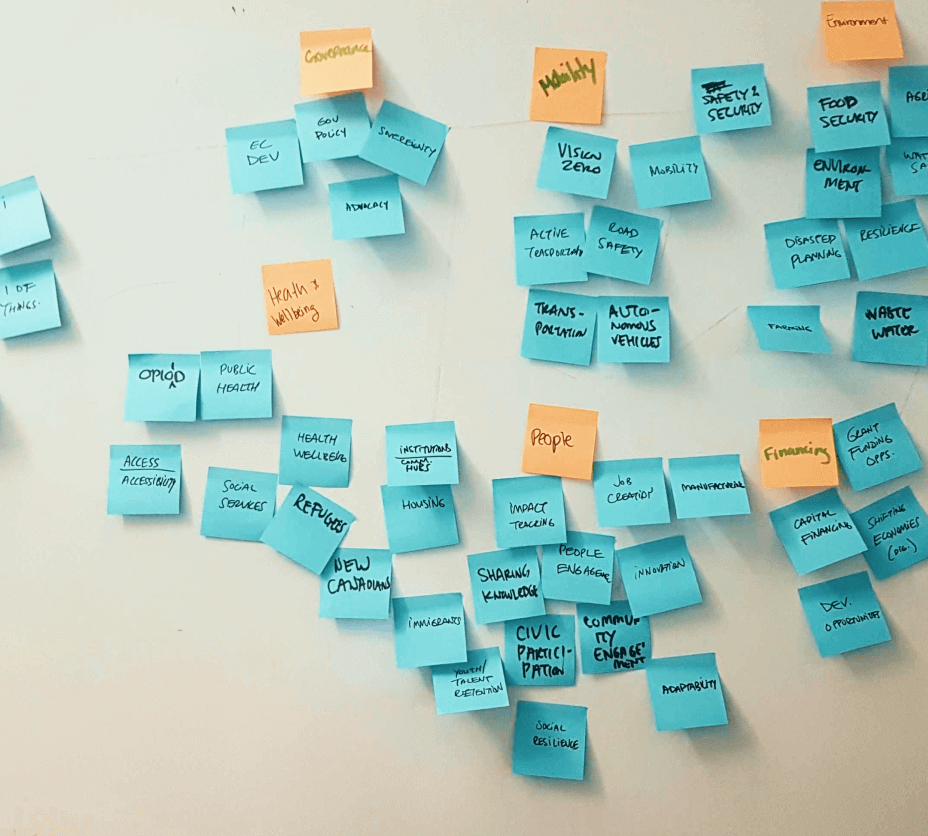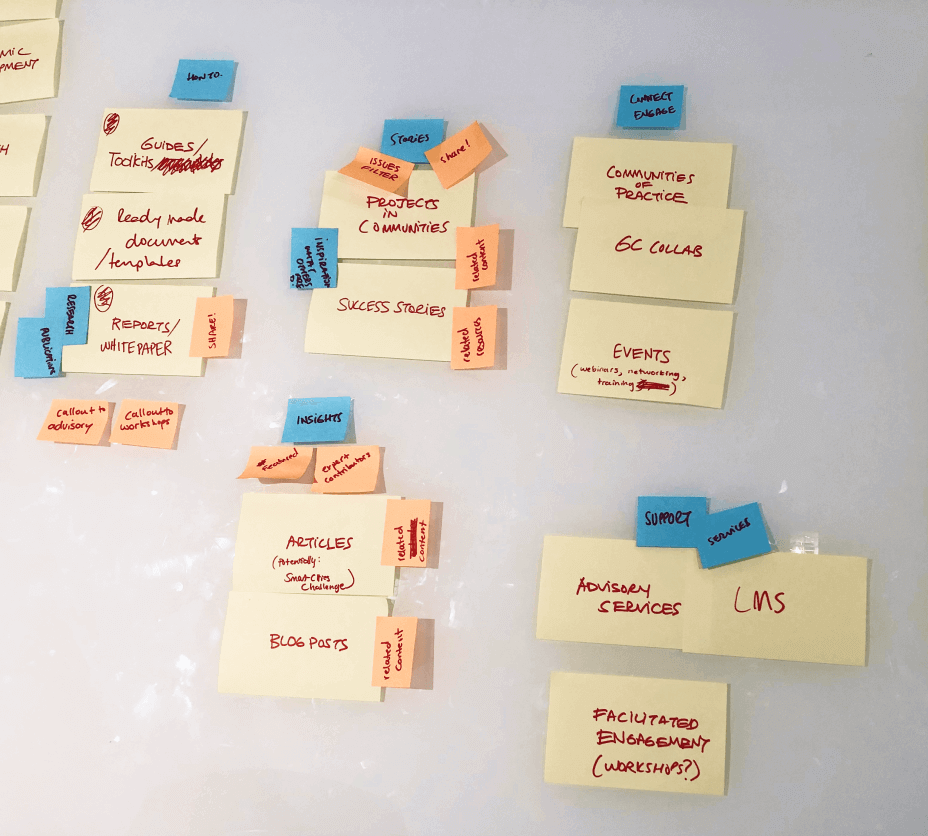 Wireframing
Our wireframes were detailed, starting out as collaborative sketches and moving into high-fidelity digital explorations. This level of rigour helped us visualize how users might engage with content from the landing page through to more granular pages.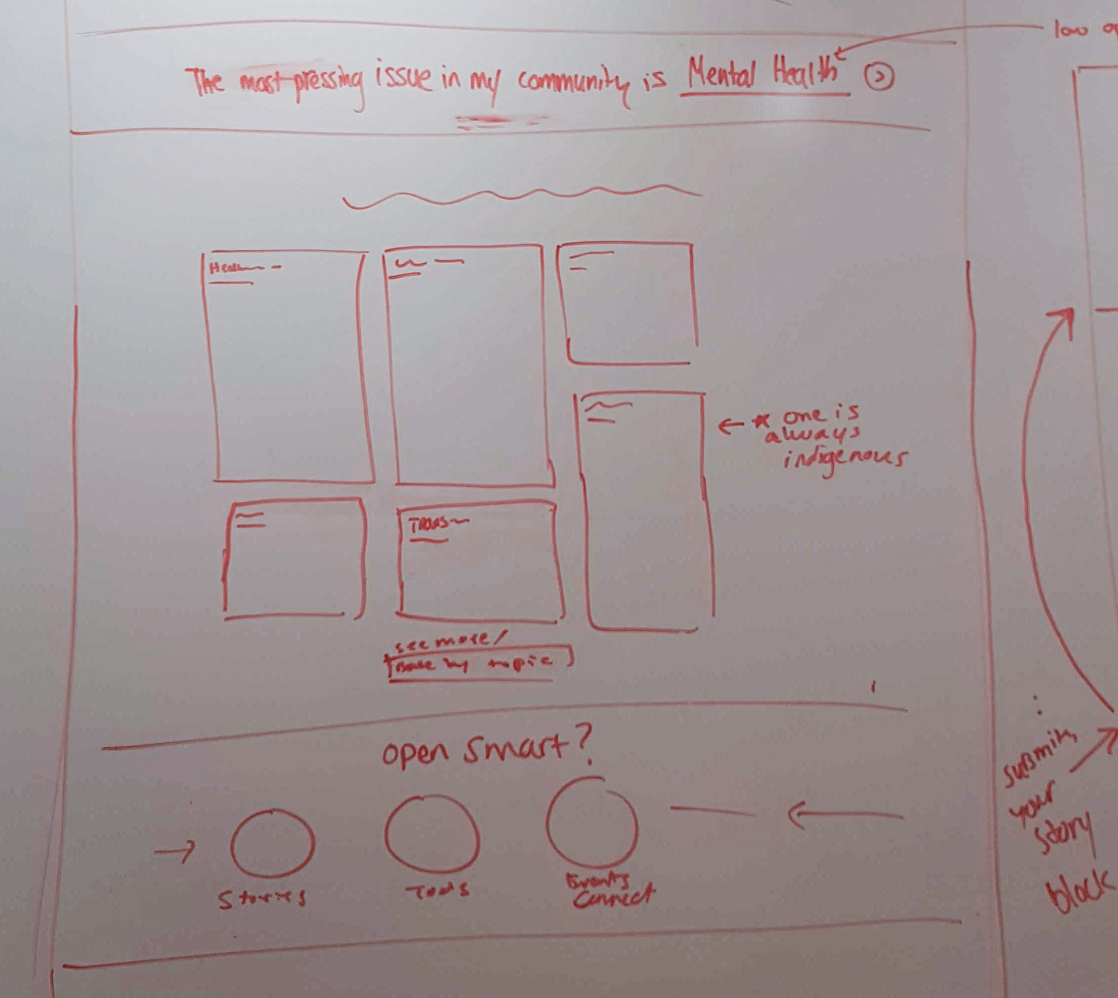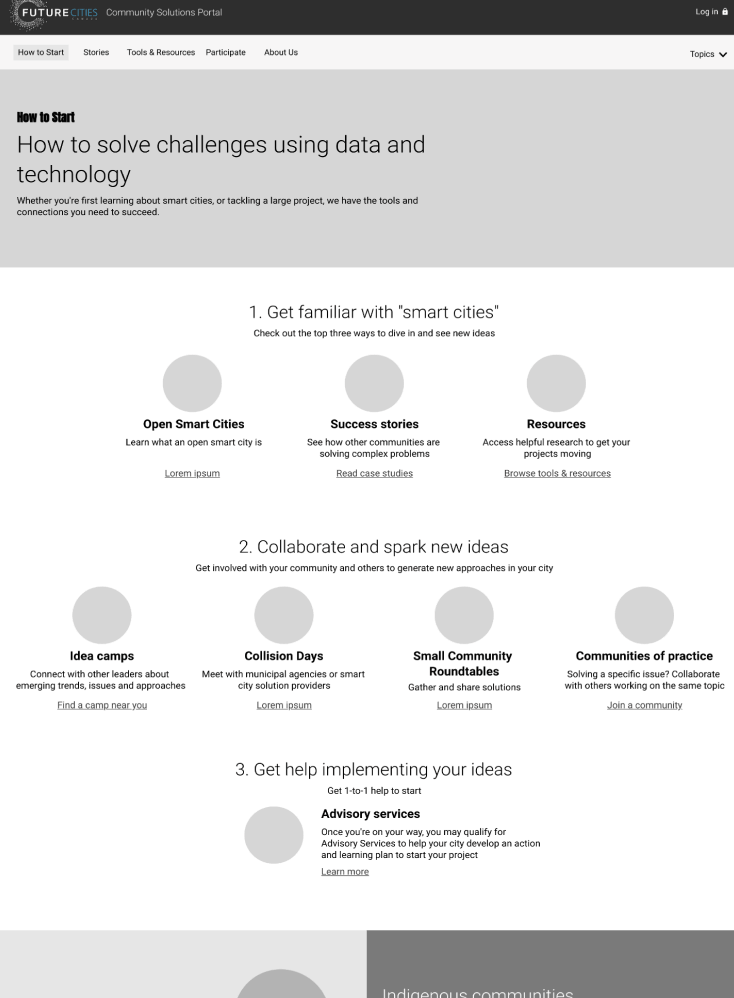 User testing
There is enormous value in testing with users at the wireframe stage. We facilitated the sessions, posing questions and assigning tasks to each participant, making small tweaks and adjustments to the wireframes as we uncovered more about the user experience.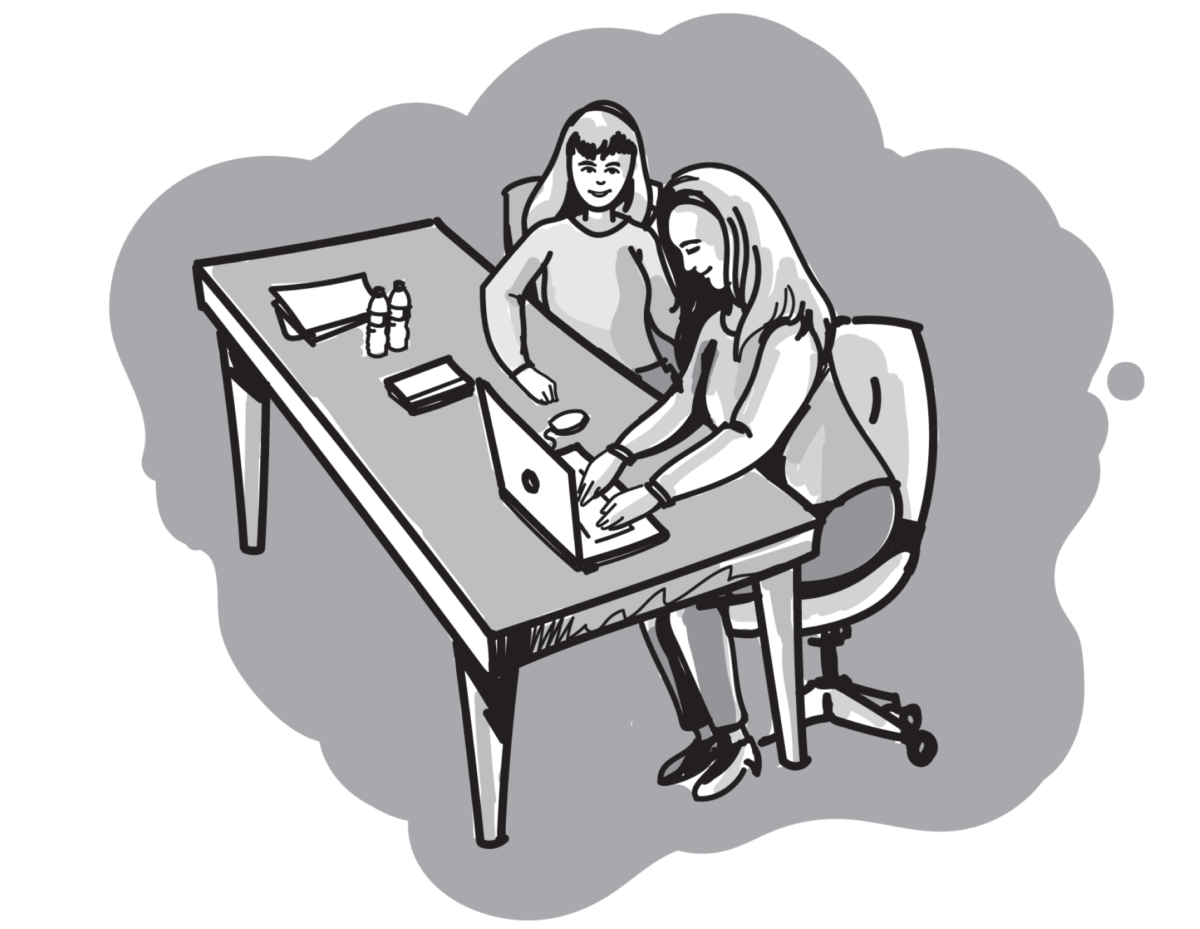 Design
Understanding that "smart technology" can be an intimidating topic for many users, we designed the site to be clean, simple and approachable, using soft, round edges and minimal colour blocking.