Selling energy efficiency through authentic customer stories
How do you spark interest in a traditionally dry topic? The "Less is More" campaign captures the hearts and minds of business audiences using eye-catching visuals and great storytelling.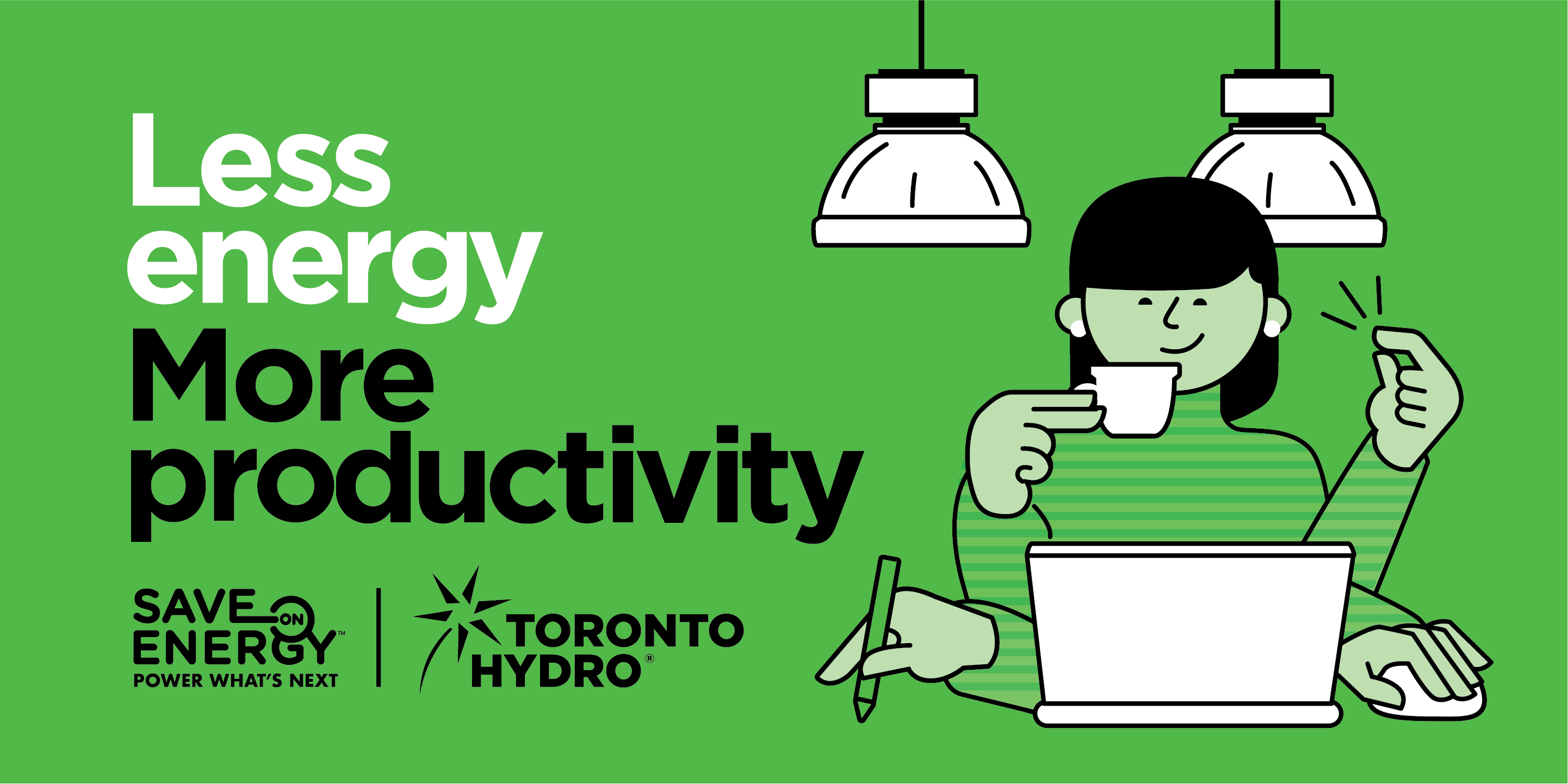 Challenge
We needed to generate renewed interest among key customer segments for programs that had already been in the market for several years.
Solution
Real faces, companies and experiences shaped a bold, fresh campaign. Original photography and custom illustration personalized each and every story.
Tactics
8-page newspaper inserts
Trade publication inserts
Radio
Out of home
Airport screens
Digital ads
Results
1,126%
increase in unique page views
Surpassed GWh reduction target by 83%
The context
Energy use in Toronto's office towers, condos and other large buildings is responsible for nearly half of the city's greenhouse gas (GHG) emissions. About 22% is attributable to electricity. By 2025, big buildings are projected to overtake the transportation and industrial sectors as the world's largest emitter of GHGs.
To address this problem, the City of Toronto and the province of Ontario, like many of their peers worldwide, have set aggressive targets to curb emissions and help fight climate change. In 2018, Toronto Hydro's target to reduce citywide electricity usage was 154 GWh, achieved by offering local businesses financial incentives and technical expertise to increase their energy efficiency.
The "Less is More" campaign needed to increase awareness of incentives and free expert advice available and demonstrate how energy efficiency is relevant to specific sectors.
Positioning energy efficiency as a smart business decision
Making change, as we all know, is easier said than done. In a survey of Canadian business leaders, 73% said energy efficiency was a high priority, but only 38% had actually taken advantage of conservation programs like ones Toronto Hydro offered.
Unfortunately, "walking the talk" remained the exception, not the rule. Even when decision-makers were prepared to take action on energy efficiency, they were stymied by the upfront investment costs, lack of time, and being uncertain where to begin.
Real faces, real stories
We know from previous campaigns that authentic stories with real customers resonate with their peers, so we continued to feature these prominently. Beyond this 'influencer strategy' wherever possible we also focused on seven key business sectors where we felt there was the greatest potential, such as small businesses, restaurants, multi-residential buildings, etc. speaking to the unique and specific challenges and opportunities each face.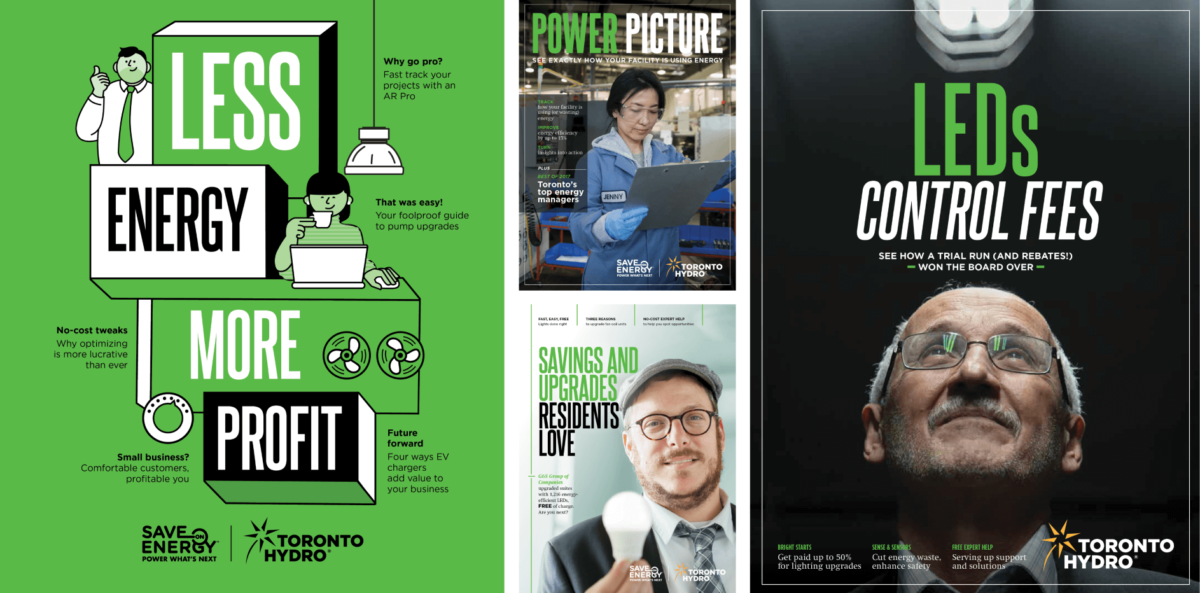 A fresh, bold, multi-channel campaign
We developed a multi-channel campaign (including newspaper and trade publication inserts, billboards, airport screens, online ads, radio and eblasts) developed and deployed to promote how energy efficiency could help building owners/property managers to lower energy use, boost the bottom line, reduce emissions and fight climate change.
The campaign featured a vibrant, illustrated approach with highly distinctive colours, font treatments, bold infographics, illustrations and animations. The illustrative approach also allowed greater control over our customer representation throughout and allowed us to readily develop a trademark style to showcase each customer segment.
The cornerstone of the campaign were two eight-page free-standing inserts for each of Toronto's major newspapers, The Globe and Mail and the Toronto Star. The inserts were developed to stand out visually, with bright-green covers and pops throughout that utilized a spot-colour fluorescent green ink. The inserts were designed to emulate the look, feel and reading experience of influential business magazines.